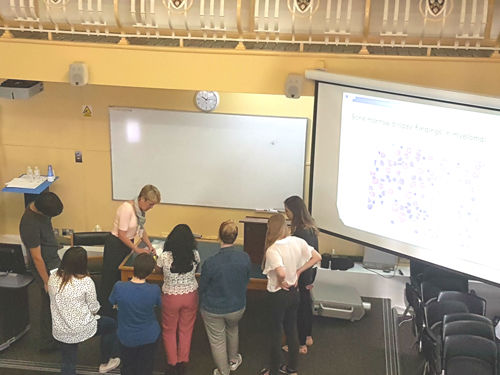 When the Royal College of Pathologists organised their annual Pathology summer school in August this year, the BSH  took part as both funder and educator.
The summer school offered a new and improved programme, including both lectures and breakout sessions, stretching  over the two days.
Dr Andrew McGregor, member of the BSH education committee, held a lecture on what it is like being a haematologist  and how to become one. Natalie Murray, who attended the Summer school, said, 'I came away from the session even  more excited about the idea of training in haematology.'
The event was fully booked and the 75 attendees were offered sessions on a range of topics such as histopathology,  haematology and clinical biochemistry, but also on leadership and public engagement.