A comprehensive one-day course by the RCPCH focusing on investigating, diagnosing and managing common haematological problems in children and young people, such as sickle cell disease, thalassemia and thrombosis.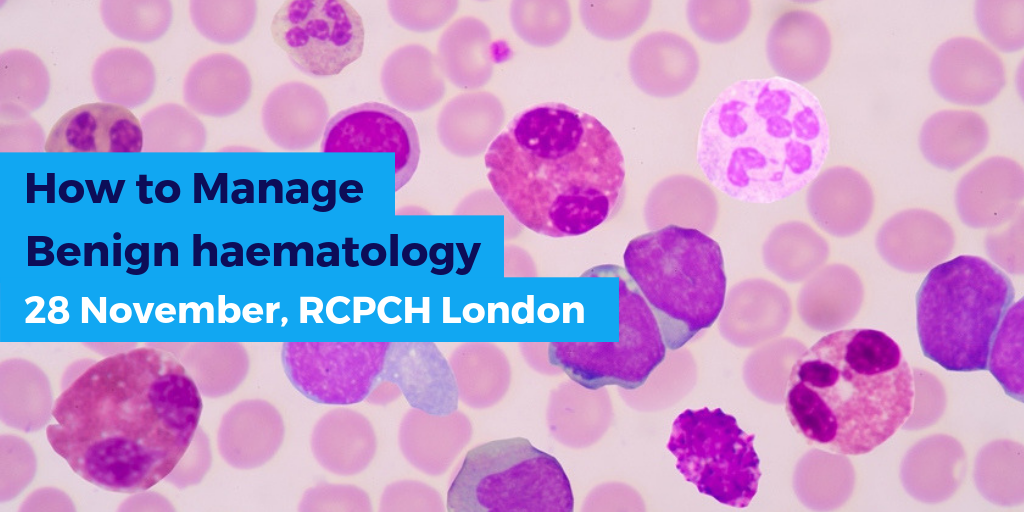 Date: Thursday 28 November 2919
Time: 09:00 - 17:00
Venue: Royal College of Paediatrics and Child Health, London
Course aim:
This one day course will enable you to develop an approach for the management of benign haematological problems, including sickle cell disease, thrombocytopenia, thalassaemia and thrombosis. 
Learning outcomes:
By the end of this course, you will be able to:
Investigate and diagnose common benign paediatric haematology problems in children.
Describe normal and abnormal neonatal haematology.
Outline the treatment options for children with acquired and inherited anaemias including iron deficiency, thalassaemia, and sickle cell disease.
Discuss the investigation and management of immune thrombocytopenic purpura.
Describe the investigation and principles of management of children with abnormal blood clotting, including children with bruising, abnormal bleeding and thrombosis.
Develop an approach to investigating and managing children with unexplained low neutrophil counts.
To find out more and to register your place please visit the course website.