Chairs: Jennifer Brown, Paolo Ghia, Michael Hallek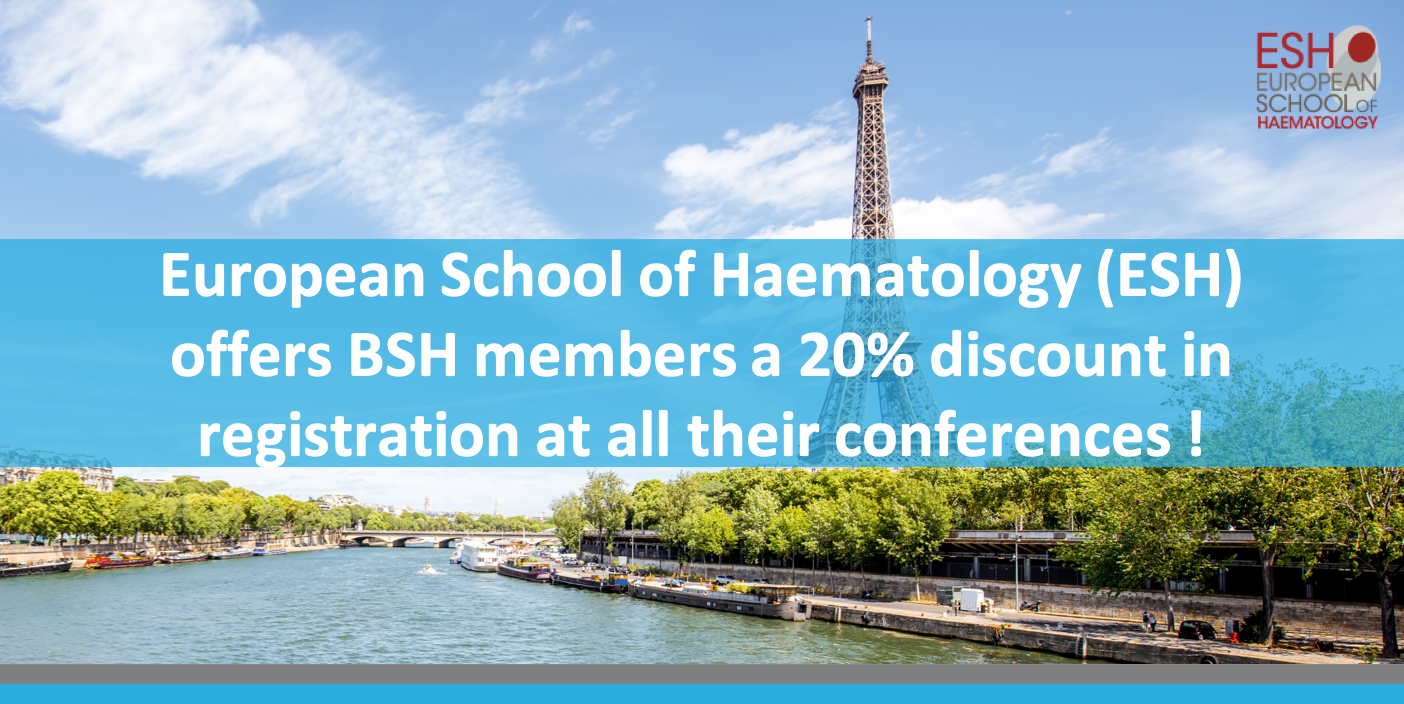 Date: Tuesday 17 - Thursday 19 November 2020
Venue: Novotel Paris Tour Eiffel, France
The 1st ESH Translational Research Conference on Chronic Lymphocytic Leukaemia (CLL) proposes a programme of leading-edge basic and clinical science, as well as opportunities for informal scientific interaction with a panel of global experts in the field. It is open to an international audience of biologists and clinicians, including those still in-training.
This translational research conference will explore the most recent advances in the understanding of the pathogenesis and clinical behaviour of Chronic Lymphocytic Leukaemia (CLL). New data will be presented and spirited debates on how best to apply these insights to the future of CLL therapy are expected.
Emphasis will be placed on critical discussion, including in small groups. Further to the plenary sessions, the programme includes informal thematic break-out sessions and mentored poster walks.
Posters and Brief Oral Communications:
Registered participants are invited to submit their biology and clinical abstracts. Selected abstracts will be presented as brief oral communications or posters.
Call for abstracts: deadline Friday 10 January 2020
This meeting will be valuable to you if you are looking for:
A cutting-edge scientific programme – from basic science to clinical and therapeutic applications and perspectives.
An emphasis on in-depth scientific discussion
Opportunities for informal face-to-face scientific interaction with global authorities in the field.
The meeting will be of interest to:
Senior biologists and clinicians, including experts in the field (MD, PhD, MD-PhD)
Junior scientists and clinicians (MD, PhD) 
PhD candidates and clinical residents still in-training
Learning Objectives:
Understand recent advances in elucidating the pathogenesis of CLL
Describe recent data on therapeutic regimens for CLL
Understand emerging data on mechanisms of resistance to targeted agents in CLL
Understand the debate about how best to optimise CLL therapy in the future
Topics:
The genomic and epigenomic landscape of CLL and clinical consequences
The role of BCR activation and signalling for CLL
Therapeutic options for CLL
Long term follow-up of clinical trials versus real world data (outside clinical trials data-oct)
The increasing role of the leukaemic microenvironment
Therapeutic options: the use of cellular and non-cellular immunotherapies in CLL
Efficacy through safety
Clonal heterogeneity, clonal evolution and mechanisms of drug resistance
Contrasting therapeutic concepts
The programme will include:
Plenary Sessions
Simultaneous Meet the Expert Sessions
Panel Discussions
Poster Walks
For further information and to register your place please visit the conference website or email Camille Dufour.