Chairs: Hervé Dombret, Arnold Ganser, Jorge Sierra, Wendy Stock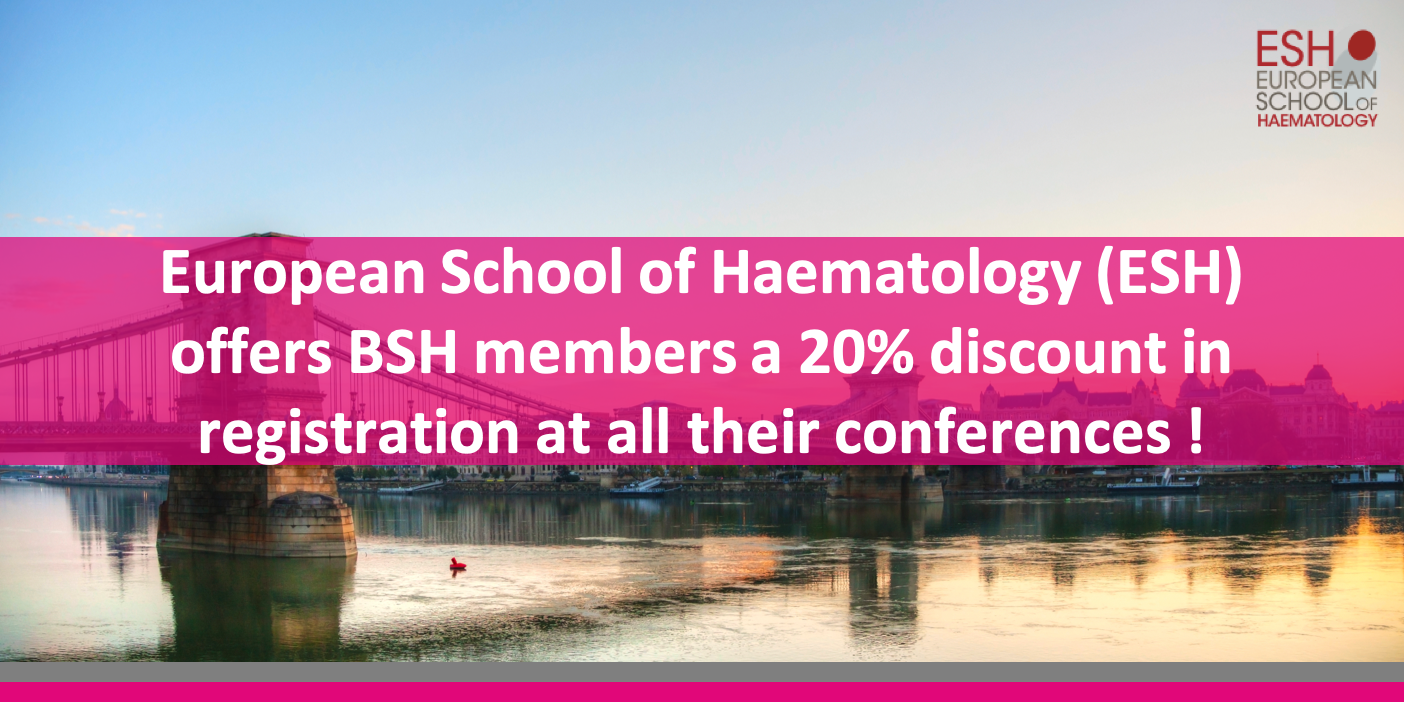 Date: Tuesday 30 June - Thursday 2 July 2020
Venue: Online Conference
European School of Haematology (ESH) How to Diagnose and Treat meetings are disease-specific meetings that address state-of-the-art diagnostic and clinical management on the basis of presentation, analysis and discussion of real clinical cases.
Novel and still evolving insights into the biology and diagnosis of acute leukaemias, including acute myeloid leukaemias (AMLs) and acute lymphoblastic leukaemia (ALL), are translating into new therapeutic options with recent drug approvals for the treatment of newly-diagnosed as well as relapsed/refractory disease.
The programme of this "2nd How to Diagnose and Treat: Acute Leukaemia" meeting will address the integration of genomic analysis and cutting-edge techniques for routine diagnosis, gene mutation-based therapies and new standard treatment algorithms, allogeneic haematopoietic stem cell (HSCT) transplantation and innovative immunotherapies, as well as the diagnosis and management of rare acute leukaemia subtypes.
ESH How to Diagnose and Treat conferences are clinically oriented meetings that focus on the state-of-the-art and future perspectives. One major objective is to promote interaction between the speakers and participants.
The meeting will include plenary sessions with plenty of time allocated to general discussion. Case-study sessions will use voting box technology to enhance interactive discussion. Simultaneous Meet the Expert sessions will provide a format for face to face interaction on specific themes between small groups of registered participants and selected members of the faculty.
Posters and Brief Oral Communications:
Registered participants are invited to submit their biology and clinical abstracts, and clinical cases. Selected abstracts will be presented as posters. Selected clinical cases will be presented as brief oral communications or posters.
Call for Abstracts and Clinical Cases: deadline Sunday 12 January 2020
This meeting will be valuable for you if you are looking for:
A cutting-edge scientific programme – from basic science to clinical and therapeutic applications and perspectives
Multiple opportunities for scientific interaction with an international faculty of distinguished experts
An emphasis on critical discussion
The meeting will provide clinicians and biologists with state-of-the-art recommendations regarding patient care and insights into controversies and new therapeutic perspectives in the field.
This meeting will be of interest to:
Senior biologists and clinicians, including experts in the field (MD, PhD, MD-PhD)
Junior biologists and clinicians (MD, PhD)
Clinical residents still in-training
Allied health care professionals
Learning objectives:
Learn about the modern sets of diagnosis tests needed to optimally manage patients with AML and ALL
Review and hierarchise the new treatment standards available to AML and ALL patients for front-line and for salvage therapy
Understand the value and role of leukaemic stem cell targeting and measurable residual disease (MRD) levels to stratify acute leukaemia therapy
Gain insight into emerging mechanisms associated with clinical resistance and leukaemia escape
Understand the effects and place of new immunotherapies with respect to standard or new HSCT procedures
Topics :
Rare subsets of acute leukaemia
Tracking leukaemic stem cells (LSCs)
Routing diagnosis gene expression and mutational profiling
Addition of a 3rd agent to frontline 7+3
Allogeneic hematopoietic stem cell transplantation (HSCT) - Immunotherapy for acute leukaemia
The programme will include:
Plenary Sessions
Interactive Case Presentations
Roundtables
Panel Discussions
Debates
Poster Presentations
Voting boxes
For further information please visit the conference website or email Camille Frank.