Chairs: Pierre Fenaux, Uwe Platzbecker, Mikkael Sekeres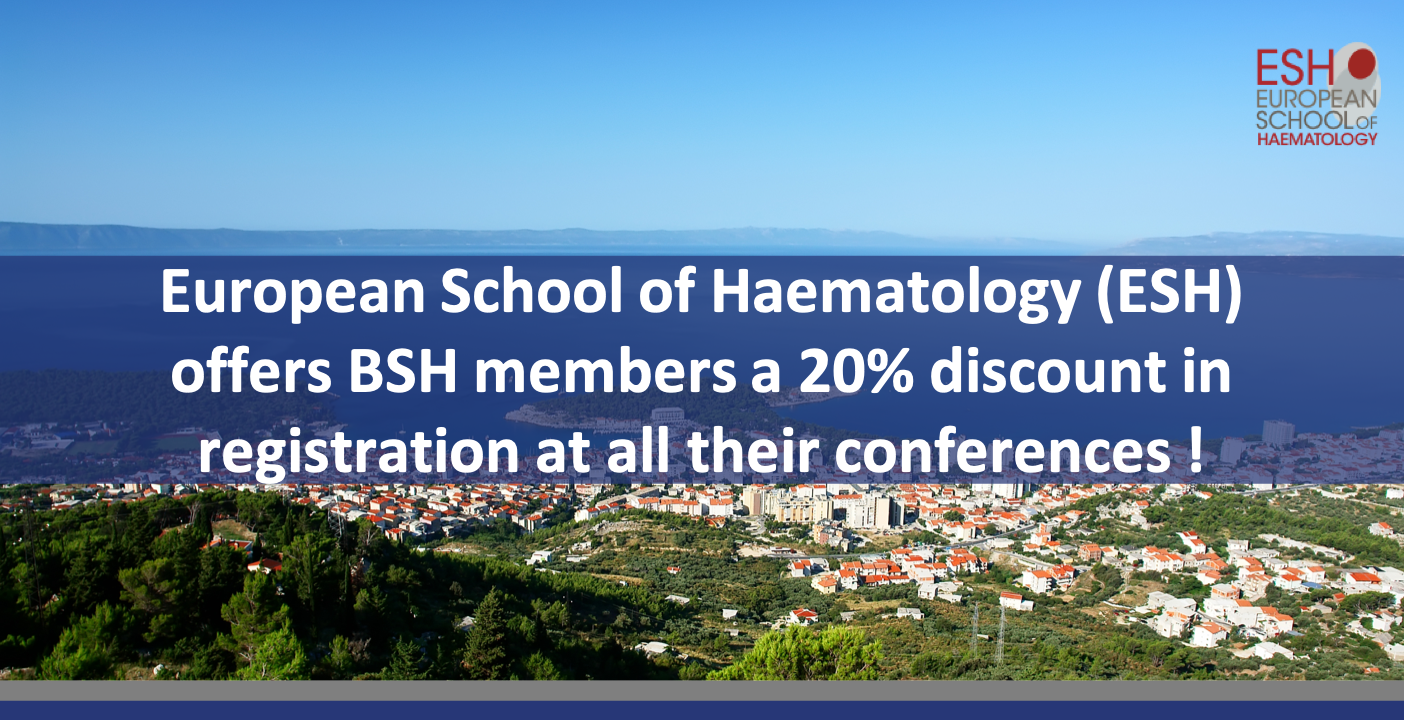 Date: Thursday 28 - Saturday 30 January 2021
Venue: Centre Expo Congres Mandelileu, France
Until recently, information on the biology of MDS and options available for its treatment were limited. However, a lot of data has accumulated in recent years on the pathophysiology of MDS, in particular as regards the role of somatic mutations (including in very early disease phase), haploinsufficiency for certain genes, and the impact of abnormalities of the microenvironment. Prognostic factors of the disease have also been refined with the revised IPSS and new factors such as somatic mutations. Treatment approaches are improving although not at the same speed, and only allogeneic stem cell transplantation remains potentially curative.
The 7th ESH Conference on MDS is designed to provide time and multiple opportunities for critical discussion and informal scientific interaction with internationally recognised experts in the field.
Diagnostic, prognostic and therapeutic issues will be presented by the faculty and ample time will be devoted to discussion with delegates. In separate sessions results from both basic and clinical research will be presented.
Posters and Brief Oral Communications:
Registered participants are invited to submit their biology and clinical abstracts. Selected abstracts will be presented as brief oral communications or posters.
Call for abstracts: deadline Wednesday 19 February 2020
This meeting will be valuable to you if you are looking for:
A cutting-edge scientific programme – from basic science to clinical and therapeutic applications and perspectives.
An emphasis on in-depth scientific discussion
Opportunities for informal face-to-face scientific interaction with global authorities in the field.
The meeting will be of interest to:
Senior biologists and clinicians, including experts in the field (MD, PhD, MD-PhD)
Junior scientists and clinicians (MD, PhD)
PhD candidates and clinical residents still in-training
Learning Objectives:
Learn how to optimally diagnose MDS, by morphological analysis and cytogenetics but also through the use of new tools, mainly for molecular analysis.
Improve ability to analyse prognostic factors, including new factors (revised IPSS, molecular analysis).
Review current treatment of MDS in both the high risk and low risk settings, ranging from single follow up to allogeneic stem cell transplantation.
Acquire improved knowledge of emerging treatments based on targeted therapies and well conducted clinical trials.
Topics:
Aetiology of MDS
Biology of MDS: Genetic abnormalities
Biology of MDS: Stem cells and the microenvironment
Diagnostic workup and prognostic factors in MDS
Specific subtypes of MDS, based on morphology and molecular biology
Treatment of MDS
Current progress in the treatment of MDS
Future treatments and treatment strategies in MDS?
The program will include:
Plenary Sessions
Simultaneous Meet the Experts Sessions
Poster Walks
Brief Oral Communications
Controversial Debates
Ample time for in-depth discussion
For further information and to register your place please visit the conference website or email Oriane Rosedel.