This study day will provide a basic understanding of caring for haematology patients and expand knowledge on the diseases and the complications that can occur.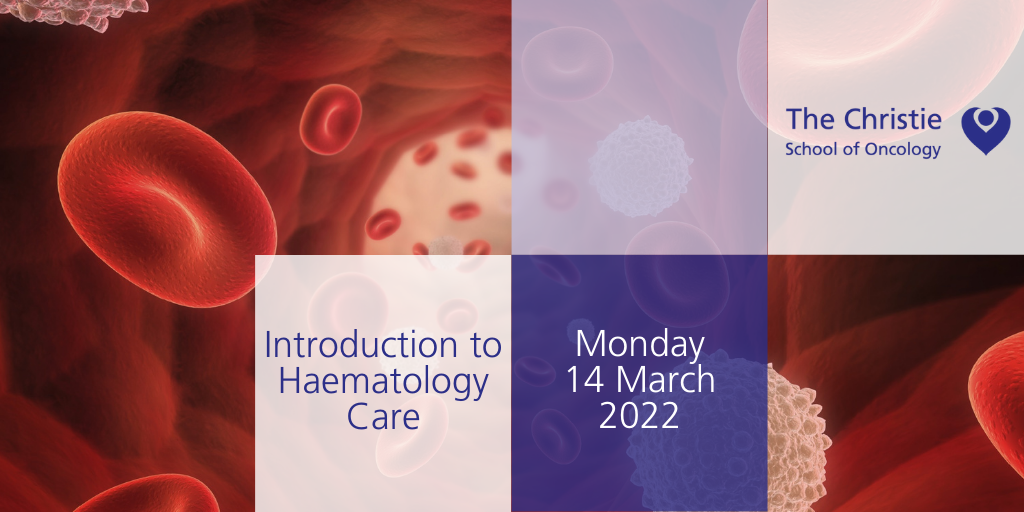 Date: Monday 14 March 2022
Time: 09:00 - 16:00
Venue: Virtual event, using the ON24 platform
Intended audience: Newly qualified health care professionals (HCP's), new to haematology, or those wanting a refresher on basic knowledge. Also open to all nurses and HCP's working with haematology patients.
What to expect:
Haematopoesis and basic immunology
Diagnosing haematological malignancies
Disease group sessions: Acute leukaemia, myeloma, lymphoma
Stem cell transplant
CAR-T