The Lymphoma Action masterclass is for clinical nurse specialists and other nursing colleagues working in the field of haemato-oncology. This course provides a unique insight into the treatment and management of lymphomas and is a great opportunity to network and share best practice.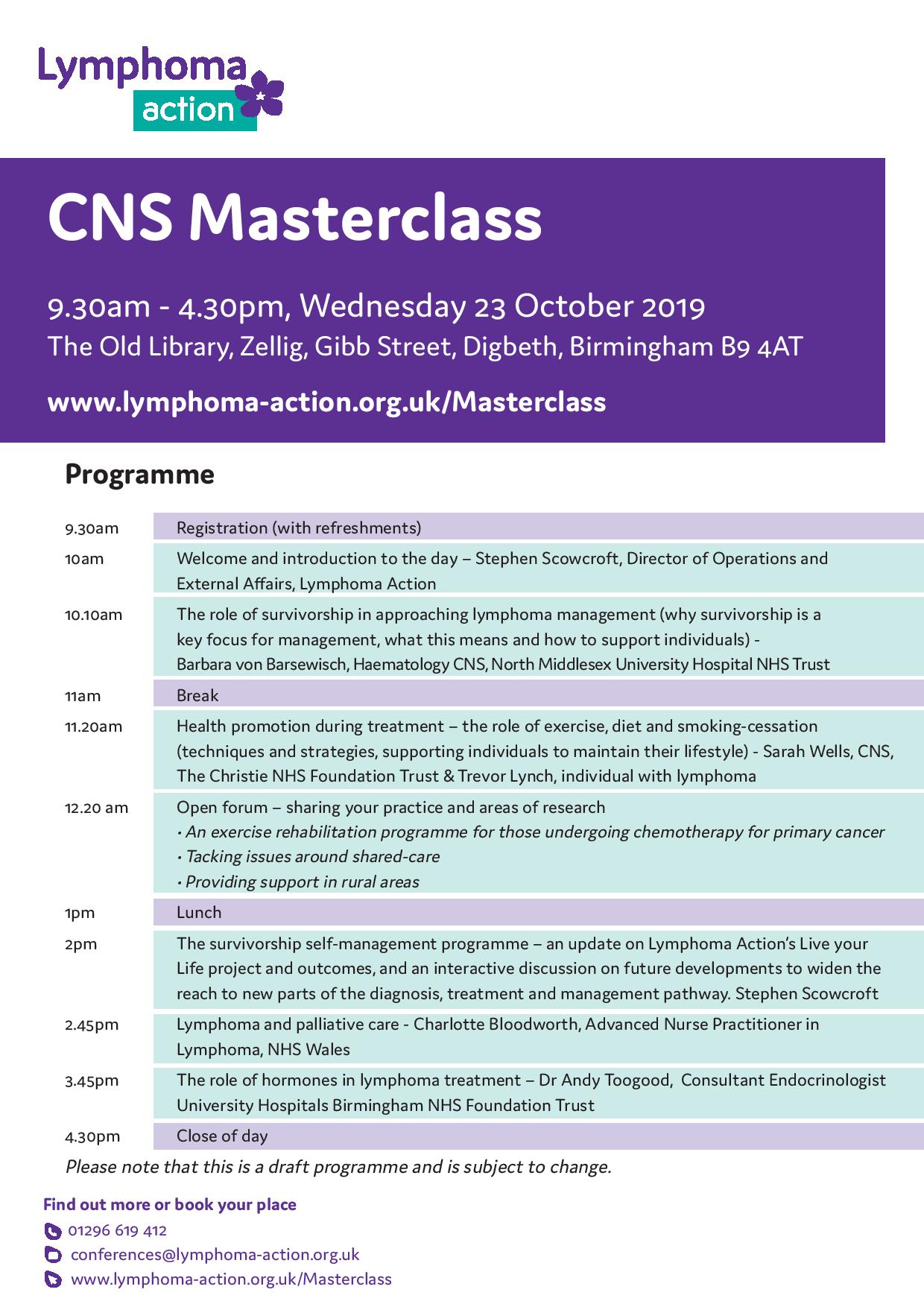 Date: Wednesday 23 October 2019
Time: 09:30 - 16:30
Venue: The Old Library, Birmingham
View the programme and book your place online.
Sessions include:
Why survivorship is a key focus for lymphoma management, what this means and how to support individuals
The role of hormones in lymphoma treatment
Health promotion during treatment – the role of exercise, diet and smoking-cessation
Dealing with the side effects of lymphoma and its treatment (to cover cognitive impairment and fatigue)
An open forum to share your practice and areas of research
An update on Lymphoma Action's Live your Life project, and an interactive discussion on future developments
Tickets are £60 and include a conference information pack, access to our exhibition of stands, unlimited tea and coffee all day and a lunch serving. Please note that there are no bursary funded places available, and accommodation and travel costs are NOT included and should be booked separately.