Chairs: Christian Buske, Catherine Thieblemont, Anas Younes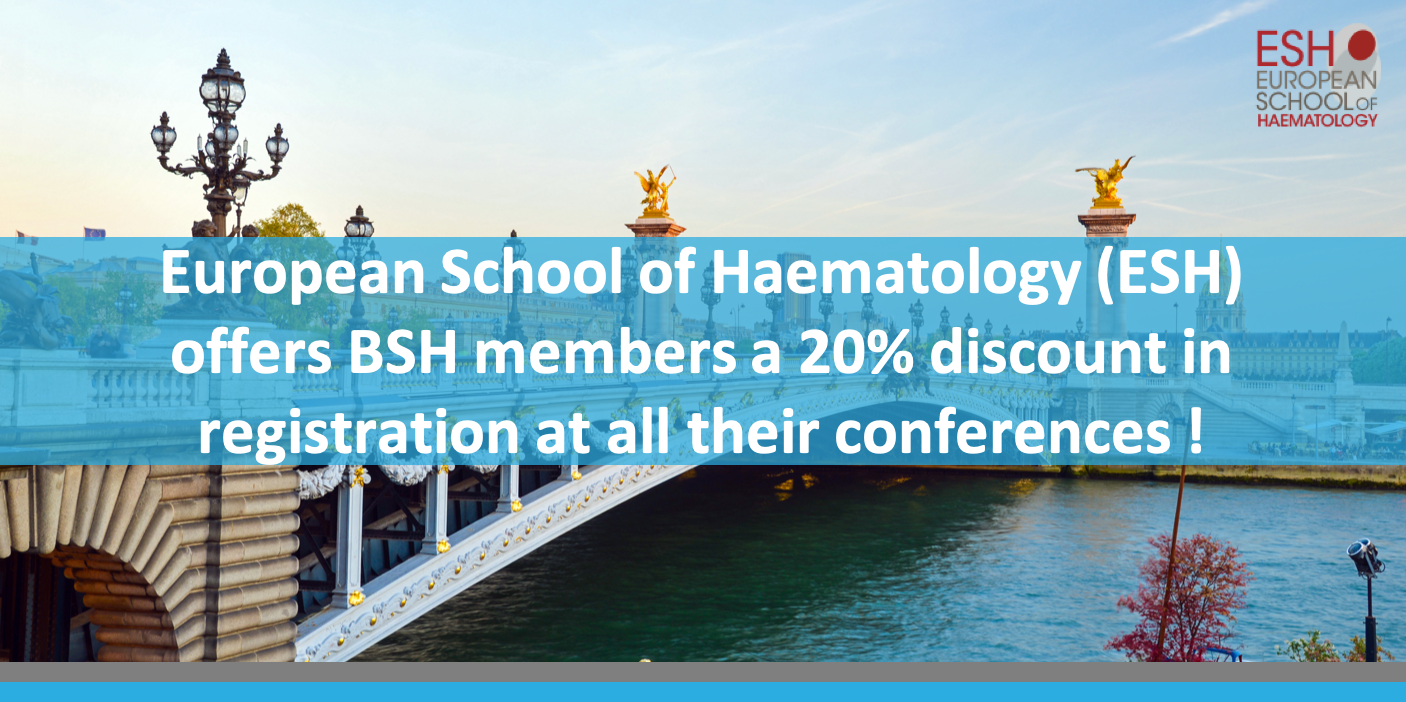 Date: Thursday 6 - Sunday 8 November 2020
Venue: Novotel Paris Centre Tour Eiffel Hotel, France
ESH How to Diagnose and Treat conferences are clinically oriented meetings that focus on the state-of-the-art and future perspectives. One major objective is to promote interaction between the speakers and participants.
The meeting will include plenary sessions with plenty of time allocated to general discussion. Case study sessions will use voting box technology to enhance interactive discussion. Simultaneous Meet the Expert sessions will provide a format for face to face interaction on specific themes between small groups of registered participants and selected members of the faculty.
Posters and Brief Oral Communications:
Registered participants are invited to submit their biology and clinical abstracts, and clinical cases. Selected abstracts will be presented as posters, selected clinical cases will be presented as brief oral communications or posters.
Call for Abstracts and Clinical Cases: deadline Tuesday 1 September 2020
This meeting will be valuable for you if you are looking for:
A cutting-edge scientific programme – from diagnosis to clinical and therapeutic applications and perspectives
Multiple opportunities for scientific interaction with an international faculty of distinguished experts
An emphasis on critical discussion
The meeting will provide biologists and clinicians with state-of-the-art recommendations regarding patient care and insight into controversies and future clinical perspectives.
This meeting will be of interest to:
Senior biologists and clinicians, including experts in the field (MD, PhD, MD-PhD)
Junior biologists and clinicians (MD, PhD)
Clinical residents still in-training
Allied health care professionals
Learning Objectives:
Understand recent advances in elucidating the pathogenesis of lymphoma
Describe recent data on therapeutic regimens for lymphoma
Understand emerging data on mechanisms of resistance to targeted agents in lymphoma
Understand the debate about how best to optimise lymphoma therapy in the future
Topics:
Hodgkin's disease
T-cell lymphoma
Rare lymphomas
Marginal zone lymphoma and Waldenström macroglobulinemia
Follicular lymphoma
Mantle cell lymphoma
Diffuse large B-cell lymphoma Novel therapeutic concepts in B-cell lymphoma
The programme will include:
Plenary Sessions
Simultaneous Meet the Expert Sessions
Clinical Cases
Debates
Panel Discussions
Poster Sessions
For further information and to register your place please visit the conference website or email Maude Brunet-Le Comte.