The student-led Haematology Societies at the Universities of Birmingham, Cambridge and Liverpool are holding an online Haematology conference on 13th February 2021.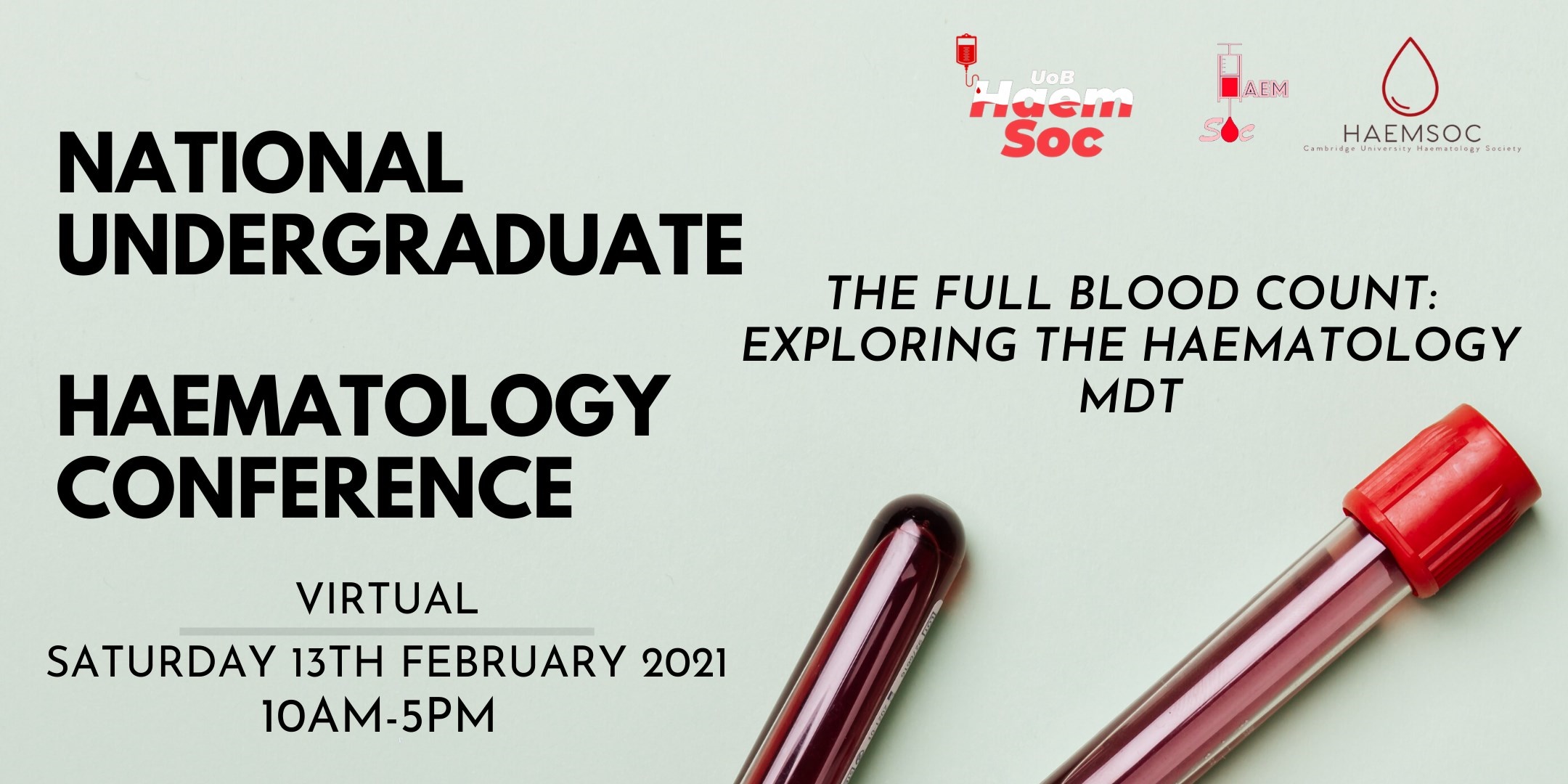 Date: Saturday 13 February 2021
Time: 09:45-16:00
Venue: Virtual Conference
Student-led Haematology Societies from Birmingham, Cambridge and Liverpool are proud to be hosting a national conference in early 2021. Open to all students — medical, dental, nursing, biomedical or any other — and junior doctors with an interest in haematology.
Lectures in morning session and workshops in afternoon session to cover paediatric haematology, malignancy, haemostasis and other haematological topics (TBC with speakers). Speakers and workshop coordinators have been confirmed.
For further information please visit the Facebook page or contact Osamah Ahamd.