Venous thromboembolism (VTE) remains a major disease burden resulting in premature death, long-term health issues and considerable cost to health services. 5 CPD credits certified, this is a new venue for the annual Thrombosis UK national conferences and provides discussion, learning and updates from national and global leaders, shares evidence-based updates, best practice case studies and policy implementation to support gold star care.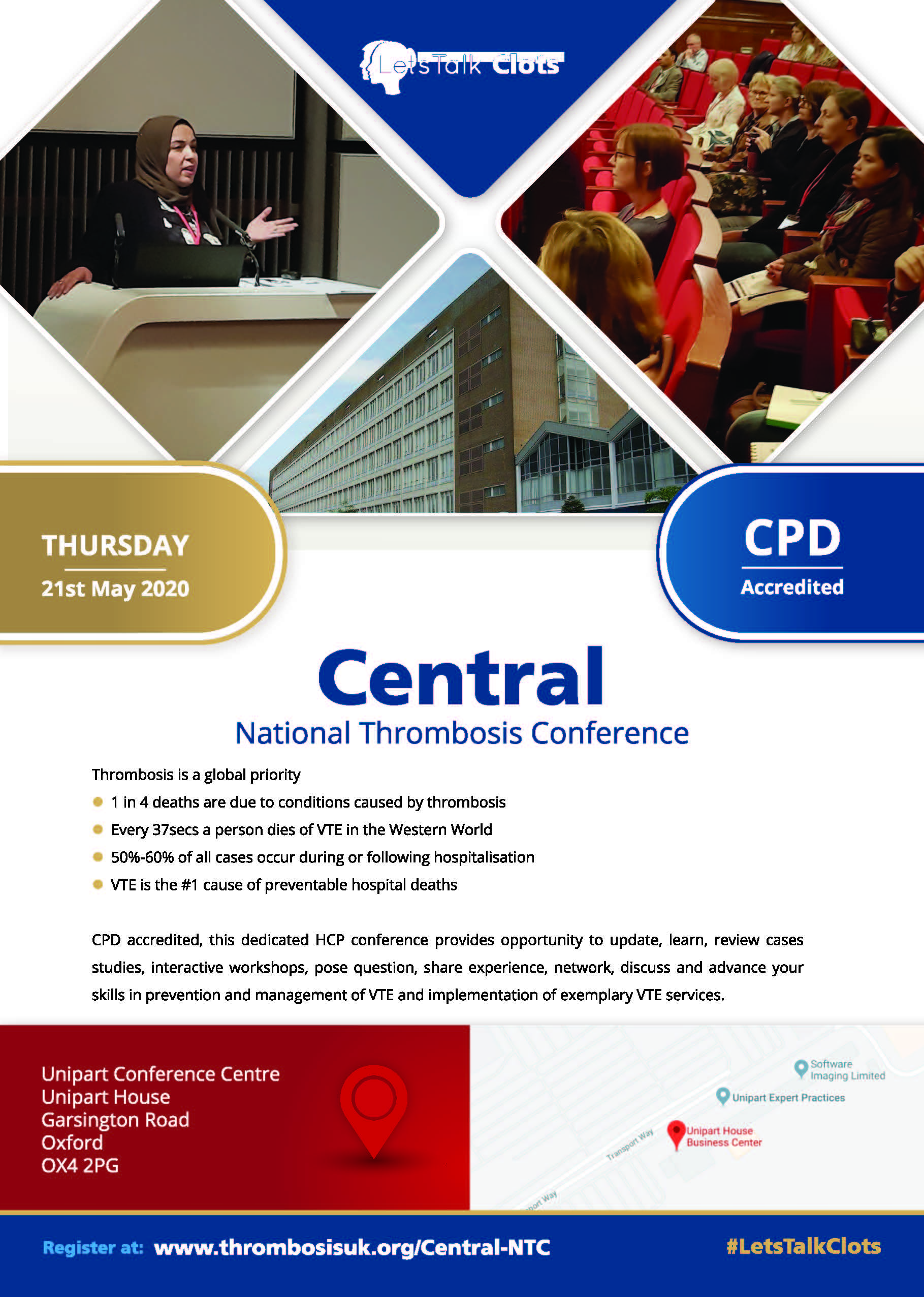 Date: Friday 18 September 2020
Time: 08:45 - 16:00
Venue: Unipart Conference Centre, Oxford
The day will include presentations, discussion and work shops presented by national and regional VTE Leads.
Sessions will provide updates, interactive case studies, the patient perspective, anticoagulation management and challenges and groups of high risk patients including cancer associated thrombosis.
Speakers include:
Dr Susie Shapiro
Dr Jordan Bowen
Miss Emma Wilton
Sara Heywood
Dr Ander Cohen
Dr Helen Higham
Victoria Price
Dr Jig Patel
Dr Nikki Curry
Claire Harris
Penney Clarke 
For further information please visit the Thrombosis UK website.