This year's OCH Annual Meeting will have a series of talks from local, national and international speakers highlighting how haematology is being transformed by combining step changes in science and medicine. We invite all our research and clinical colleagues, early career researchers, trainees, nursing, pharmacy and administrative colleagues to join us.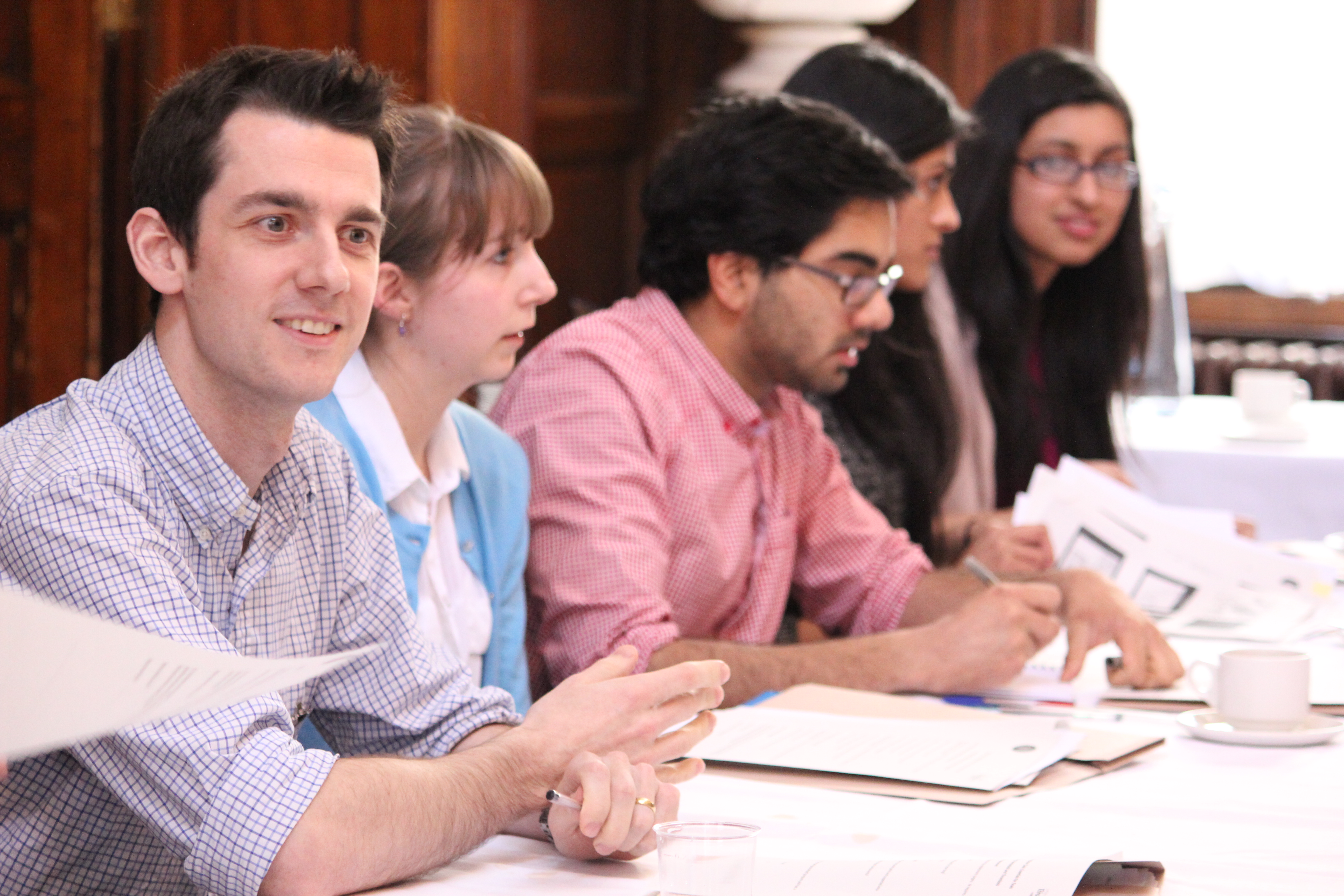 Date: Monday 1 July 2019
Time: 08:30 - 17:00
Venue: St John's College, Oxford
The meeting will aim to showcase the latest research in a range of areas including aspects of clonal haematopoiesis, genomics in typing blood for transfusion, precision therapies for blood cancers, graft-versus-host disease and gene therapy for haemophilia. It will include a presentation on patients' perspectives and their involvement in research.
Speakers:
Trista North (Harvard Stem Cell Institute) Extrinsic regulation of haematopoietic stem cell production in the vertebrate embryo
Leïla Perié (Institut Curie) Family matters: The role of single cell families in haematopoiesis
Peter Campbell (Sanger) Somatic mutations in normal tissues
Mario Buono (Oxford) Membrane Kit ligand is required for in vivo progression of triple negative breast cancer: A lesson from the thymus
Anindita Roy (Oxford) Discovery of a CD10 negative B-progenitor in human fetal life identifies unique ontogeny-related developmental programs
William Lane (Harvard) bloodTyper: Blood group genotyping from SNP arrays to whole genomes
Edward Tuddenham (Royal Free Hospital) Gene therapy for Haemophilia
Andy King (Oxford) The regulation of ζ-globin expression
Anjali Kusumbe (Oxford) Age-related angiocrine signals in bone homeostasis and disease
Louis Staudt (National Cancer Institute) Precision therapy of lymphoma guided by genomics
Ronjon Chakraverty (University College London) Graft-versus-host disease and horror autotoxicus
Catherine Garnett (Oxford) Transforming mutations in myeloid leukaemia of Down Syndrome
Benjamin Ebert (Dana-Farber Cancer Institute) The biology of myeloid neoplasia: from clonal hematopoiesis to acute leukemia
For further information and to book your place please visit the event website.