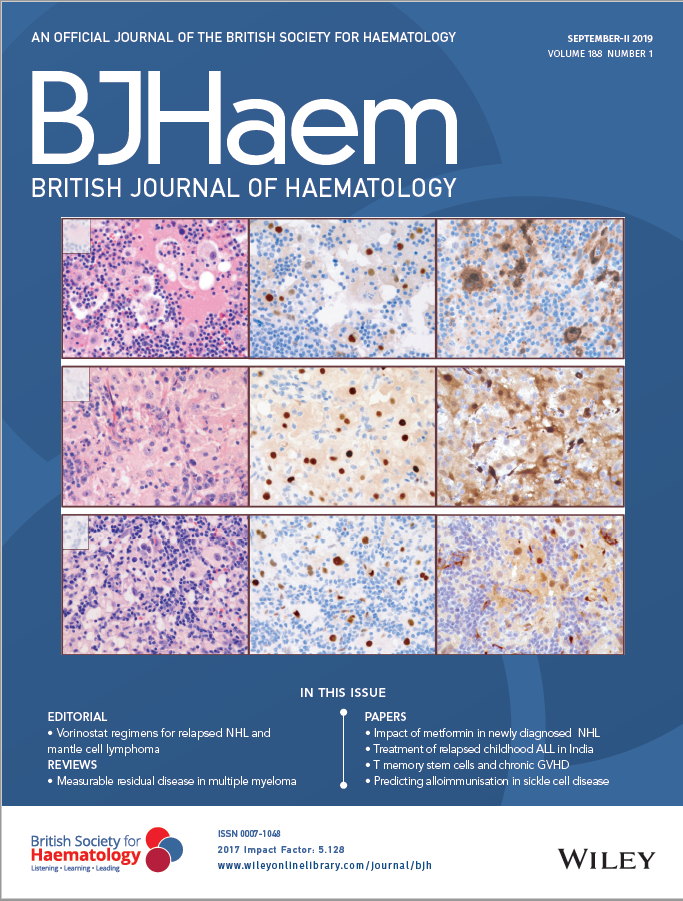 The Official Journal of the British Society for Haematology, The British Journal of Haematology (BJH) is a peer-reviewed medical journal that has been in publication since 1955. The Journal publishes original research papers in clinical, laboratory and experimental haematology, helping clinicians and staff in the field keep up to date with the latest recommendations, developments, and protocols. 
Our full members receive copies of the BJH along with access to the journal online; see our membership page for more details and to join the Society.
BSH members - remember to sign in to the BSH website to access the journal. If you have forgotten your password you can reset it here.
 Interested in submitting work to the Journal? See our author guidelines.
Please note that the journal access through your membership is only accessible via our website or through the app (see details below). If you are attempting to access the journal through another website, you will need to use the login details that you usually use for that website.

If you have any further queries, or experience any difficulties with accessing the journal, please let us know (at membership@b-s-h.org.uk or 020 7713 2095) and we will be happy to assist.
Professor John Barrett BJH Editor tells us about future plans for the BJH - Length: 3.18 minutes
Professor John Barrett gives us an overview of his BSH 2019 talk on BJHaem and what the aims of the journal in the future are.
Using the BJH app on Apple or Android devices
If you are accessing the journal via the app, you need to make sure that you are using the latest version. The app is available on Apple (2.0.2132) and Android (1.0.2134) devices.

The steps to log into the App are:

. Open App

. When asked "Do you already have digital access to this journal through your society, institution, work, or personal subscription?" - Select "I already have access".

. When asked "How do you get digital access to this journal?" Select "Through my Society affiliation"

. Then log in by entering the username and password you use to access the BSH website.