At BSH we are keen to recognise those who go above and beyond and excel in their chosen area of haematology and have put together an exciting prizes and awards scheme that seeks to celebrate the success of both members and non-members.
It is important that everyone, from students to senior haematology professionals, can showcase and gain recognition for their work.
To receive notifications when awards are updated or announced, sign up for our Grants & Awards Newsletter on your My BSH page.
---
National Clinical Impact Awards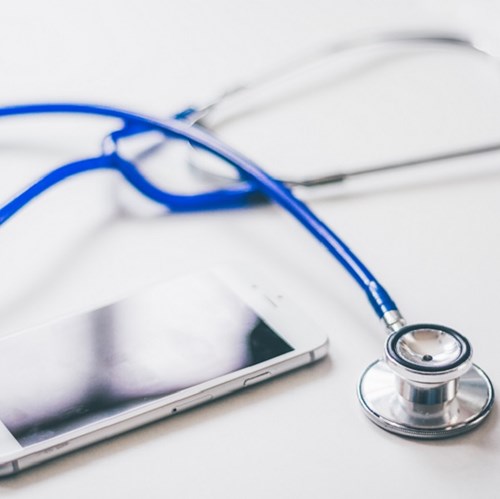 Following a review of the National Clinical Excellence Awards by the ACCEA in 2021, the awards have been renamed National Clinical Impact Awards. 
The British Society for Haematology has been approved as a national nominating organisation (NNO) for the new awards and will continue to support members wishing to apply for an award. 
The 2022 round of applications will open on Wednesday 27 April 2022 and will close on Wednesday 22 June 2022. The ACCEA has published information and guidance for applicants on their website. 
The deadline for applications for for BSH support for the 2022 round of awards has now passed. 
INFORMATION FOR APPLICANTS
The Advisory Committee on Clinical Impact Awards (ACCIA) administers the scheme directly and all applications must be made on ACCEA's online system. 
Online application for the 2022 awards will open on 27 April and will close on 22 June 2022. 
Full 2022 Guidance for Applicants has been published on the ACCEA website. 
There are three levels of awards:
National 1 (lowest)
National 2
National 3 (highest)
The BSH will assess applicants on the five domains detailed in the application.
Domain 1 - Service delivery and development
Domain 2 - Leadership
Domain 3 - Education, training and people development
Domain 4 - Innovation and research
Domain 5 - Additional national impact
Applicants must identify an individual who will write a citation on their behalf to support the ACCEA application. Citations can be submitted as a separate MS word document with the application. The citation should be used to emphasise and highlight particular points and should not be a repetition of other parts of the form. You should make sure that your citation writer has seen a copy of your application form
Applicants seeking BSH support should email copies of the completed application and citations forms to [email protected]. Please use the MS Word application form, which can be downloaded form the ACCEA website. 
The deadline for applications for BSSH support for the 2022 round of awards has now passed.
The BSH can not consider any applications received after the deadline or any application that does not have a citation attached.
INFORMATION FOR BSH PANEL MEMBERS
The Panel will be chaired by the BSH secretary and will have between 6-12 members including a lay member. These individuals must be BSH  members. They should be drawn from across England and Wales, representing different disciplines, hospital types etc. BSH panel members will be sent copies of applications to mark at least 2 weeks before the panel is due to convene. The score sheets must be returned at least 24 hours before the panel is due to convene.
BSH will assess applicants on the five domains detailed on the application:
Delivering a high-quality service
Leadership
Education, training and people development
Innovation and research
Other areas of national impact 
The BSH uses an identical marking scale to the ACCIA panel – you can ONLY award 0, 2, 6 or 10 marks in each domain. If marks are awarded that do not comply, they will be marked down to the nearest number i.e. if 7 or 9 is awarded this will be changed to 6.
0 - The applicant has not met the terms of their contract or there is not enough information to make a judgement
2 - The applicant has met the terms of their contract or may have contributed more, mainly within their locality
6 - The work is over and above contract terms and has at least a regional impact beyond the local area
10 - an application is excellent with clear and sustained national or international impact
Panel members will receive an Excel spreadsheet with the candidates' names. They will score each domain according to the above criteria and mark on the spreadsheet in the relevant column. Each applicant's scores for each domain will be averaged and then totaled and applicants ranked. The updated spreadsheet will be distributed to the panel members before the teleconference and will indicate who would be nominated based on score. If there are individuals who tie for the final nomination place or close to the cut off these will be discussed taking into account work for BSH, citations and panel members discussion.
If you are interested in becoming a BSH ACCIA panel member please email educationofficer@b-s-h.org.uk for further details.
The full guidance for nominators is available on the ACCIA website. 
Conflict of interest
Applicants for an ACCIA award for this year may not be a BSH panel member
In the following situations Panel members should not score an individual's application and leave blanks 
An individual who works for the same institution
Close collaborator e.g. joint grant holder
Personal friend, family member or other significant relationship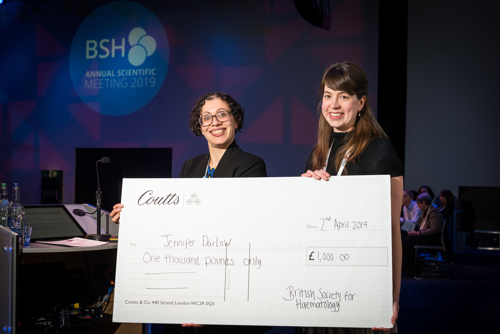 The BSH Crucible Prize is an innovative trainee-led initiative with a £1000 prize, where the five top abstracts are selected for oral presentation at our Annual Scientific Meeting. The aim of this session is to encourage reflection on what haematologists do, and why they do it. Those selected are questioned and judged by a panel of senior haematologists on the quality and originality of their content, presentation skills and response to questions. This prize is open to doctors in training, nurses and other healthcare professionals (at any stage of their career).
Previous Crucible Prize Winners
2022 Theme:
'
What current haematology practices would seem absurd to the haematology community in 2050
'.
2022 Winner: Dr
 Richard Buka, 2050: A year of re-enlightenment
---
2021 Theme: What lessons can haematology learn from others?
2021 Winner: Dr Amy Cooper, 'What can haematology learn from linguistics? Back to basics'.
---
2020 BSH Virtual Theme: What lessons leant during the COVID-19 pandemic should change future practice in haematology?
2020 BSH Virtual Winner: Dr Joshua Bomsztyk, 'A hospital avoidance strategy should be forefront in our minds'.
---
2019 Theme: How can haematology change the world?
2019 Winner: Dr Jennifer Darlow, 
'Antimicrobial resistance: Biting the hand that feeds'.
---
2018 Theme: How do haematologists do most harm to patients?
2018 Winner: Dr Sonia Wolf, 'Young, Black and Stigmatised'.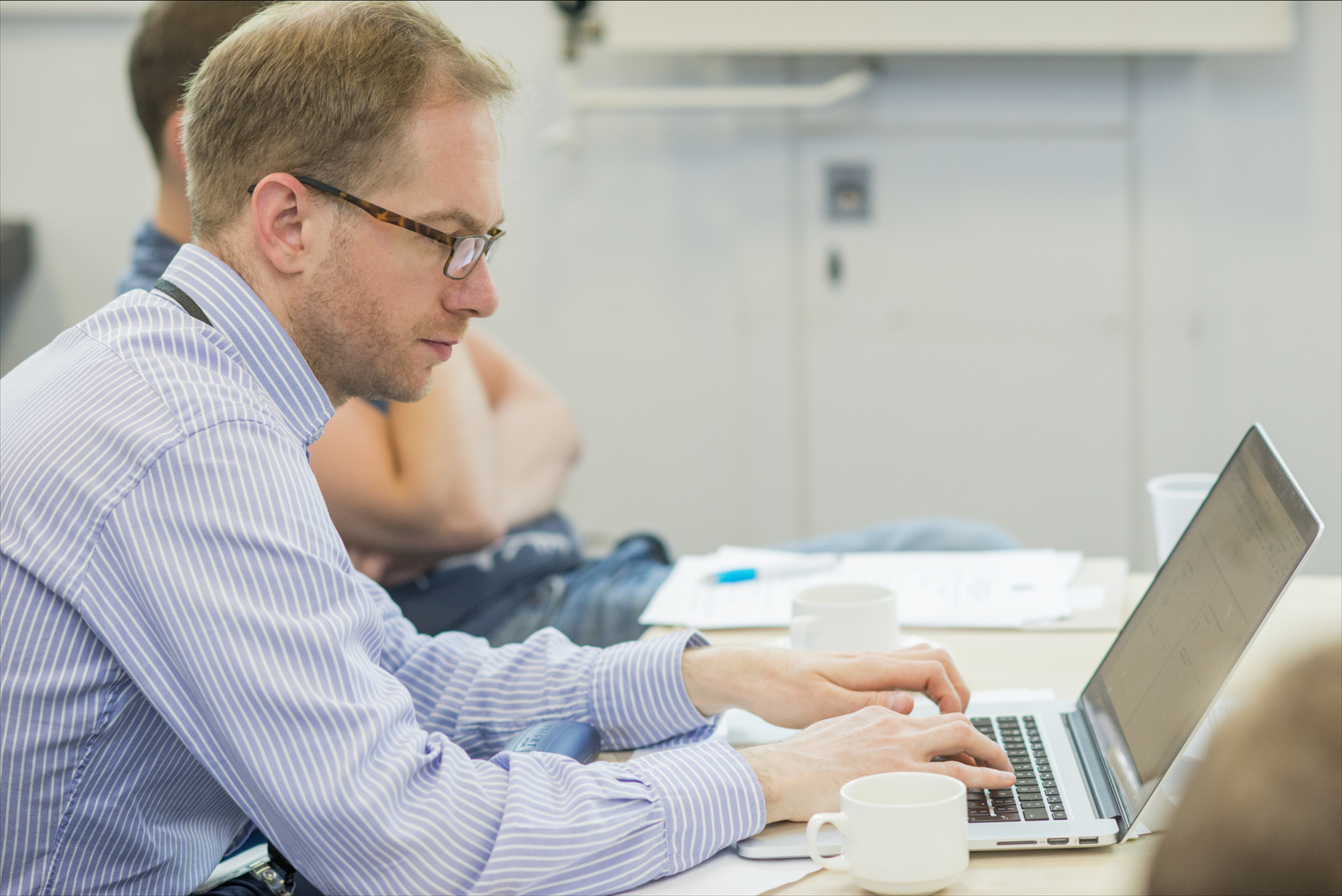 We are inviting essays on a topic agreed by the Education Committee. 
The winner will receive a prize of £500 and the runner-up will receive £250. The winning essay will be published in the British Journal of Haematology.  
The topic for the 2022 essay is: 'Will genomics replace the haematology and transfusion laboratory in the future?'
When submitting your essay please note: 
The word limit is 2,500 words, excluding references. 
We allow a maximum of 20 references in any standard style.
Please submit your essay in a Word format (not Docx), we do not accept PDFs or other formats.
Use Arial font, point 11 with line spacing of 1.5.
Include details of your medical school, the course and your current year of study.
Essays will be marked for content, interest, structure and grammar. 
Entries may be checked for plagiarism. 
Eligibility criteria
Undergraduate medical students from UK medical schools
Healthcare scientists (HCPC registered biomedical and clinical scientists) Band 6 and below, undertaking any formal training programme under the remit of the Institute of Biomedical Science (IBMS), accredited undergraduate BSc degrees with registration portfolio and postgraduate MSc level with specialist diploma and trainees undertaking the British Blood Transfusion Society (BBTS) specialist certificate and the National School of Healthcare Science (NSHCS) Scientist Training Programme (STP)
Physician assistants/associates (PAs) undertaking formal training in any recognised/accredited physician associate higher education institution and prior to passing the PA National Examination 
Please submit your entry to: [email protected]
Submissions for the 2022 Student Essay Prize are now closed. 
Previous Student Essay Prize Winners
2020 Essay Prize title: 'How are you inspired by haematology and how will you inspire others to become haematologists?' 
The winner was Louis-Pierre Girard from the University of Aberdeen and the runner-up Joanna Parsons from Barts and the London School of Medicine and Dentistry.
---
2018 Essay title: 'Patients are accessing their results and records. What are the implications for haematologists?'
The winner was Soumya Ojha from the University of Birmingham and the runner-up Alison Gooda from the Oxford Medical School.
---
2017 Essay title: 'Discuss the possible roles of artificial intelligence in the future practice of haematology'. 
The winner was Marco Narajos from the University of Oxford and the runner-up Karan Dahele from the UCL Medical School.
---
2016 Essay title: 'Discuss the impact of obesity on the incidence and management of haematological disorders'

.
The winner was Prateek Yadav from UCL Medical School and the runner-up was Maria Fala from the University of Cambridge.
---
2015 Essay title: 'Haematology and the ageing population – Implications for the practising haematologist'.
The winner was Jess Dunphy and the runner-up was Jemma Proudfoot-Jones, both of the University of Birmingham.
---
2014 Essay title: 'Does the 21st century haematologist need a microscope?'
The winner was Tom Handley of the University of Oxford and the runner-up was Kiloran Metcalfe, of the Oxford Medical School. 
---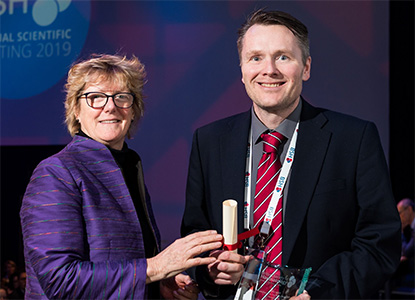 The NIHR-BSH Researcher of the Year award is a joint initiative between BSH and National Institute for Health Research (NIHR) to recognise recent contributions to clinical research efforts made by members of the BSH. 
An award of £500 each will be given to up to three consultants, two trainees, and an AHP or Nurse selected by a joint panel of NIHR and BSH representatives.
Applicants must be active NHS consultants, trainees, nurses, physician associates, pharmacists or Allied Health Professionals and should not hold a substantive academic appointment. They must also be members of the BSH.
Deadline for 2023 applications TBC
Previous NIHR – BSH Researcher of the Year Award Winners
2022 Winners
Consultant winner: Toby Eyre
Trainee winner: Jennifer Vidler 
AHP winner: Paul McLaughlin
---
2021 Winner
Consultant Winner: Dr. Deepa Arachchillage
---
 2020 Winners
Consultant winners: Graham Collins and Quentin Hill

Trainee winners: Zara Sayar and Helen Marie Parry

AHP winner: Victoria Speed
---
2019 Winners
Read: Huw Rowswell - NIHR & BSH Nursing Award Winner
Consultant winners: Dr Tina Biss & Dr Nicola Curry
Trainee winners: Dr Pip Nicholson & Dr Claire Burney
AHP: Huw Rowswell
---
2018 Winners
Consultant winners: Dr Gill Lowe, Dr Tina Dutt, Sara Ghorashian & Dr Laura Green
Trainee winner: Dr David Tucker
Read about their research here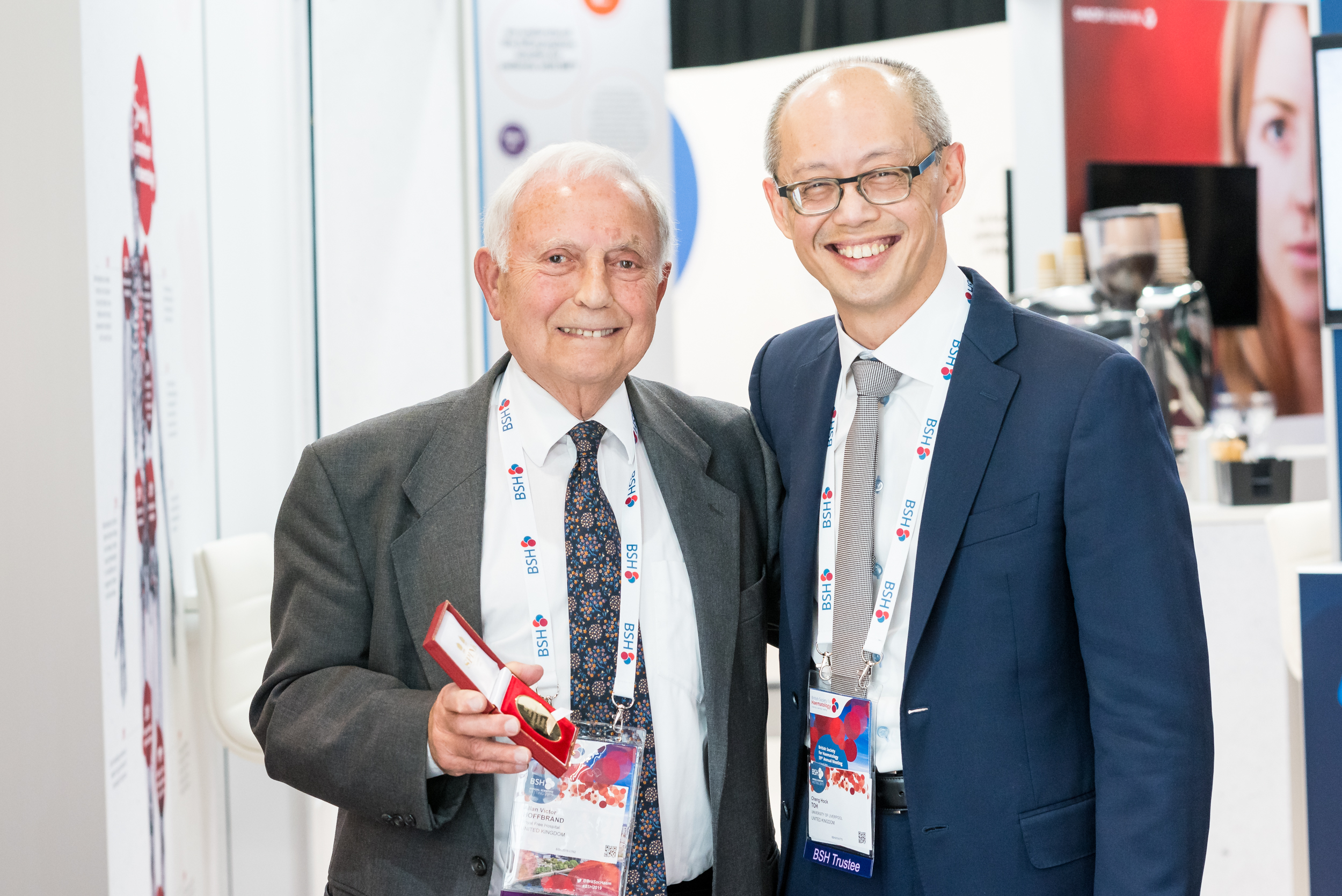 This award aims to honour those whose working life has significantly contributed to the advancement of Haematology.
The deadline for nomination TBC
If you have any queries please email [email protected]
Previous BSH Lifetime Achievement Award Winners
2020 Winners
Professor Freda Stevenson, and Dr. William Wagstaff
---
2019 Winner
Professor Victor Hoffbrand
---
2018 Winner
Professor Barbara Bain