Workforce Project 2023-4
"The workloads can feel completely unmanageable, and it regularly feels as though you are just doing enough to keep the patient safe."
"I was unable to stop crying when I arrived at the train station and then when I came into work. I had burnt out. A colleague sent me home and I spent the next 10 days at home recovering from this. It took that long to feel back to normal."
"The situation with consultant staffing now is worse than it has ever been, and I have significant concerns regarding patient safety."
Quotes from BSH members were collected in 2022.
As the NHS faces huge strain our haematology colleagues are under pressure, with consequences not only for themselves but also for patients. BSH is committed to advocating for our membership and supporting positive change to the haematology workforce. 
BSH have commissioned Prof. Alison Leary and Dr Adele Stewart-Lord from London South Bank University (LSBU) to carry out a major research project to investigate the current state of the haematology workforce, the wellbeing of the multidisciplinary team (MDT) and how good practice can help the workforce crisis. This builds on and updates the workforce report we published in 2020. 
Introducing our new Research Fellows
We have recently added two part time BSH Research Fellows to our workforce team, Dr Nicola Ransome and Dr Jonathan Massie. Working closely with the team at LSBU, they will play a key role in designing data collection tools, interpreting results, and assisting with contextualising and influencing policy content.
Dr Nicola Ransome

Nicola is a Consultant Clinical Scientist in haematology, working as part of one of the newly formed pathology networks, Scarborough, Hull and York Pathology Service (SHYPS) based at Hull Royal Infirmary and Castle Hill Hospital.
Her work involves laboratory and clinical practice, which includes providing direct patient care as part of a multidisciplinary team.
Nicola told us:  "I am very passionate about haematology and its future, especially the current workforce that is under unprecedented pressure. I am keen to be involved in the workforce-modelling project to understand the extent of the challenges the profession currently faces and how this might be addressed in the future using other professionals to support the services provided."
Dr Jonathan Massie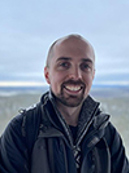 Jonathon is an ST5 Haematology Registrar training at University Hospitals Bristol and Weston NHS Foundation Trust. He has a particular interest in workforce planning.
He has published on the use and misuse of workplace-based assessments in training and looked at trainee and trainer perceptions of workplace-based assessments using interview-based research. 
Jon hopes we can produce something that adequately reflects and improves the current situation for the haematology workforce.  
Upcoming ways you can help
Data collection is well underway, and very soon we will be sending out a census to all haematology leads asking about the current workforce. We will also be sharing a survey with the membership, asking about their specific working conditions and experiences.
For this project to succeed, we need as much engagement with these surveys by those working in haematology to give us the widest possible view of the workforce. Please look out for these surveys and help BSH to continue to support the haematology community in the best possible way.  
We would love to hear from our members. If you have any comments, questions, or stories to share on any aspect of workforce, please complete the form below. We want to hear about your experiences at work, staffing levels, and stories of your wellbeing. In addition, we want to hear about areas of good practice and service delivery that you have come across or are using.
You can also read more about the three stages of the project below. 
Submit your workforce stories
March 2023
BSH is thrilled to announce that Prof. Alison Leary and her team at London South Bank University will be joining us as our research partner for a large scale workforce project. Prof. Leary is Chair of Healthcare and Workforce Modelling, and a world leading researcher in the areas of workforce modelling and patient safety. Her research has influenced national policy in safety and care standards.
Prof. Leary will be joined by Dr Adéle Stewart-Lord, Associate Dean for Research and Enterprise within the Institute of Health and Social Care and an expert in workforce development and virtual education. 
"London South Bank University are delighted to be working with the British Society for Haematology on this exciting workforce project looking at current issues and also the future workforce needed in this important cross cutting specialism."  
Prof. Alison Leary, LSBU. 
The three stages of the project
Workforce gap analysis
We intend to gather evidence on the demand for haematological services, now and in the future, and supply of workforce to meet this need. We are looking at the whole clinical haematological workforce, including physician associates, nurses and allied health professionals, not just consultants and trainee doctors.
The project will be using soft systems methodology which was derived from earlier systems engineering processes, since traditional systems thinking does not encompass larger organisational issues, with many complex relationships.
This method has been used by our collaborators on a large-scale programme of workforce modelling commissioned by Health Education England to overcome some of the common issues in demand-based modelling (such as complex non-linear work, misperceptions of roles, many levels of practice) and understand the components necessary for such modelling
Practitioner wellbeing
We aim to establish a current baseline for wellbeing among the whole MDT, and to identify how workforce shortages may be affecting it. We will explore the effect of new models of delivery on wellbeing.
Identification of solutions and improvements
We want to build a repository of good practice (from the UK and elsewhere) to disseminate to members. We would also like to be able to help members with practical tools.
As well as hard data, we envisage collecting case studies and testimonials illustrating good practice, with explanations of how and why they work, and possibly describing conditions/settings in which they work best.