BSH committee vacancies
Volunteers play a crucial role in helping to deliver the Society's charitable objectives. We have a wide range of opportunities for those who wish to get involved in BSH's activities.
Video: Volunteer with BSH
BSH committee members and Trustees talk about the benefits of volunteering on one of our committees.
The benefits of volunteering include
Helping us to fulfil our mission of transforming patient care through excellence in haematology 

Getting involved with interesting projects

Meeting and networking with peers

Using your knowledge to help others

Learning new skills
Please be aware that Committee vacancies are only open to BSH members.
Workforce Project
We are gathering nationwide data for a report which will offer insights into the status of the UK's clinical haematology workforce. This report will benefit haematology professional and patients. Some of you will already have received questionnaires to complete and we are grateful to those who have responded so far. We are also looking for 15 haematology professionals who have completed their training to participate in phone interviews lasting up to 40 minutes.
We are particularly interesting in interviewing
Service Leads / Heads of Department, to comment on variation of job plans;
NHS Medical / Clinical Directors, to comment on removal of trainees from job plans;
Senior consultants who have recently resigned to take up a role elsewhere, to comment on the reasons for this, and whether they have seen colleagues following a similar path;
Senior consultants who have remained in post, to comment on their path to this point (previous posts held, number of years in post).
All interviews will be anonymised. If you would be willing to be interviewed please contact Saskia Ottignon (Saskia@b-s-h.org.uk)
Finance Audit and Risk Committee
The BSH Finance Audit and Risk Committee has two vacancies for members looking for a slightly different learning experience and career development. The Committee oversees the annual  financial audit of the BSH as well as the BSHE; its investments, and monitors spending against budgets.  We don't require specialist knowledge, but we do look for people who will ask questions! We would particularly like to encourage a diverse range of applications: e.g. from younger members; from members who are not medics and from different ethnic backgrounds.
Please email the CEO, katy Amberley, a brief statement outlining your interest and what you could bring to the committee to: katy@b-s-h.org.uk
Nominations and Governance Committee
The BSH Nominations and Governance Committee has four vacancies for members interested in ensuring not only that potential future board members are being identified and developed, but also that there is adequate 'bench strength' in management to run key parts of the company in accordance with appropriate corporate governance standards.
We would particularly like to encourage a diverse range of applications: e.g. from younger members; from members who are not medics and from different ethnic backgrounds.
Please email the CEO, Katy Amberley,  a brief statement outlining your interest and what you could bring to the committee to: Katy@b-s-h.org.uk
The Transfusion Task Force of the British Society for Haematology Guidelines (BSH Guidelines) requires two new members.
The appointments will be for 3 years in the first instance. Applications are requested from consultant haematologists involved in Transfusion and working in a UK hospital that would interested in joining this Task Force.  
The Task Force meet 3 times annually at the BSH offices in London. The work of the task force is mostly in producing and updating guidelines and addressing other areas of development relevant to the UK. Being part of these groups offer an excellent opportunity to help advance a career.
To register your interest please send your CV and covering letter to Rita Gupta, BSH Guidelines Programme Manager: rita.gupta@b-s-h.org.uk  by 18 June 2019.
Royal College of Pathologists (RCPath)
The Royal College of Pathologists is seeking to recruit new audit evaluators for haematology.
Applicants should be Fellows of the College, have knowledge of the clinical audit process and be experienced in undertaking high-quality clinical audit. Evaluators are responsible for evaluating whether the criteria and standards of audits for certification are met appropriately for your own specialty.
Further details on this process can be found here & job description here
To apply please submit an abridged CV, one of your own audit reports, and a statement in support of your application (no more than 500 words), explaining how your skills and experience meet the person specification and how you would approach the role if appointed.
For further information and to apply for the role, please contact Kate Stewart at audit@rcpath.org.
Fellowship in Maternal/Fetal Hematology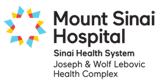 Fellowship in Maternal/Fetal Hematology
The Medical Disorders of Pregnancy Program at the University of Toronto is an internationally acknowledged program recognized for its excellence in patient care, medical education and research. This program, based predominantly at Mount Sinai Hospital in Toronto, exposes trainees to high patient volumes, a coordinated approach to patient management and research opportunities with world-class Maternal Fetal Medicine specialists.
This fellowship in Maternal/Fetal Hematology is intended for highly motivated academic physicians who have completed basic Hematology training and wish to pursue clinical and scholarly excellence in the approach and management of women with hematological disorders in pregnancy.
The Medical Disorders in Pregnancy Program at the University of Toronto provides a wide breadth of exposure to clinical hematological disorders peripartum including immune disorders, hemoglobinopathies, thromboembolism, myeloproliferative disorders, malignancies, and hemostasis as well as laboratory based exposure including the investigation and management of hemolytic disease of the fetus and newborn and fetal/neonatal alloimmune thrombocytopenia.
The fellow is strongly encouraged to enroll in a graduate program in research, medical education or quality improvement. The successful candidate will have at least 50% of the time dedicated to their academic activities. It is the intent of the fellowship that the successful candidate will become a future global leader in academic maternal/fetal hematology.
Duration: 2 years
Start date: from July 1, 2020
Interested hematology residents should submit their curriculum vitae, including the names of three referees, with a covering personal letter to Ms. Christine Andrews, Division of Hematology, University of Toronto, Toronto, Canada at Christine.Andrews@uhn.ca by July 1, 2019.
Projects, consultations and research
The Academic Section of Vascular Surgery at Imperial College London are conducting a survey evaluating the impact of the Acute Venous Thrombosis: Thrombus Removal with Adjunctive Catheter-Directed Thrombolysis (ATTRACT) Trial on clinical practice. They would be grateful if you could spare 3 to 5 minutes to share your experience.
Link to the survey: ATTRACT Trial Survey
Please direct any questions or comments regarding the questionnaire to Aleksandra Staniszewska (a.staniszewska@imperial.ac.uk).
Physical Activity during and after treatment for blood cancer: perspectives of haematology healthcare professionals
Are you a health professional working with people with blood cancer in the UK?
Please consider taking part in this questionnaire about physical activity during and after blood cancer treatment
Health Professionals (HPs) can play a part in promoting appropriate physical activity before, during and after cancer treatment. However, most of the research in this important topic has been carried out with HPs predominately working with patients with solid tumours, such as breast, colorectal and prostate cancer. There is limited evidence on the opinions of HPs working in haemto-oncology on physical activity guidelines for patients undergoing active treatment for blood cancers and their perceptions of what physical activity or exercise patients should do as part of, during or after their treatment. There is no published research solely focused on haemato-oncology HPs. We are seeking to gain insights on this topic from health professionals working with people with blood cancers, including doctors, nurses, allied health professionals and support workers, via this brief online survey.
The survey takes approximately 10 minutes to complete, and you can only access the link once, so remember to click 'Save' if you need to leave and return to the survey before completion.
Visit https://opinio.ucl.ac.uk/s?s=60053 to access the survey or contact Orla McCourt from the UCL Cancer Institute orla.mccourt.18@ucl.ac.uk for more details.