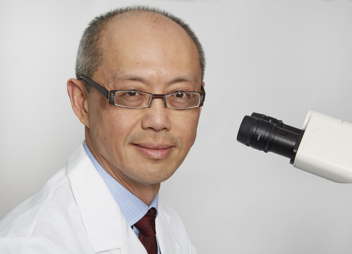 BSH is pleased to announce Professor Cheng-Hock Toh as President for the next two years following the 58th BSH Annual Scientific Meeting.
Based at the University of Liverpool, Professor Toh has a distinguished career as a clinician, researcher, educator and leader. He is the NIHR Clinical Research Network National Haematology Lead and received the 2016 NHS Northwest Clinical Leadership Recognition Award. His translational research into coagulation has led to 5 patent awards and a spin-out company. He also holds a Senior Fellowship Award for Higher Education England and led the European Hematology Association (EHA) Curriculum Committee to the launch of the first EHA Exam.
Professor Toh said: "I want to be an inclusive BSH president who celebrates the achievements of a diverse specialty that is central to the practice of medicine. As Chair of the Board, I will ensure that the Trustees work together with good governance and that we communicate effectively with our members."
BSH Chief Executive Katy Amberley said: "I am delighted to welcome Professor Toh as President of BSH. Professor Toh is a leader in the field of haematology and will bring a wealth of experience to the role that will see the continued growth of the BSH as an organisation.  Professor Toh has been part of the BSH Board since 2014 when, as Secretary, he led the first of two substantive governance reviews which have considerably strengthened the Society in recent years.
Everyone at BSH congratulates Professor Toh on his new role and we look forward to continuing working with him in the future."
---