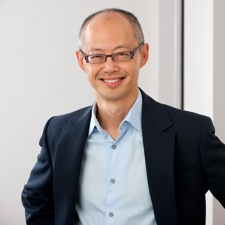 BSH President Professor Cheng-Hock Toh has been elected as Academic Vice President of the Royal College of Physicians (RCP), after a vote by over 3000 fellows.
Professor Toh said, "I am humbled and honoured to be bestowed this trust by our Fellows. I look forward to working with you and for you as the RCP looks beyond its 500 years."
Elected as President of BSH in April, Professor Toh is based at the University of Liverpool and has a distinguished career as a clinician, researcher, educator and leader.
This announcement follows other BSH members being elected to senior positions within medical societies and colleges, including Dr Tim Littlewood as Vice President of Professionalism at RCPath, and Dr John Ashcroft as Clinical Academic Lead of RCPath.
BSH congratulates Professor Cheng-Hock Toh on his election to this prestigious position.
---