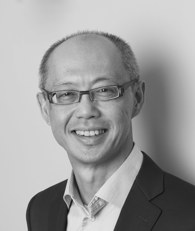 I have some cheery news to share with you this month. Firstly, BSH membership numbers has exceeded 2000 for the first time ever, having hovered around the 1500 mark for several years. Indeed, we had more new joiners in the first 6 months of 2019 than we have had over a whole 12 months in previous years. A substantial number of these new members are from early career doctors and the broader haematology community, particularly nurses and physician associates. As you know, this has been a key mission of mine, as part of that overall aim of future-proofing BSH. So, numbers is one thing but making you feel valued and proud to be a BSH member is another.
To continue the theme of future-proofing the society, it is my great pleasure to announce that we will be partnering with the European Hematology Association (EHA) in offering a joint membership scheme for our members from January 2020. Not only will this allow eligible members to receive discounted EHA membership, the partnership will further strengthen the voice of British haematology throughout Europe, enabling collaborations in the area of research, education and patient care. I heartily encourage all eligible members to take advantage of this great opportunity.
This is not the only co-produced undertaking with EHA in 2020. We have been in discussion on how we might jointly focus on improving care for patients with Sickle Cell Disease (SCD). There is much here that British haematologists can lead on in sharing our experience with European colleagues and the work that our BSH Global Haematology Specialist Interest Group with the American Society of Hematology SCD for Africa is also inspiring. Suffice to say, this is the kind of follow-through work that a pucker society should do when ongoing problems faced by patients with SCD are highlighted through the winning entry of "Young, Black and Stigmatised" at the inaugural Crucible session of our 2018 Annual Scientific Meeting (ASM).
It is also the time of year where we begin to look forward to the next ASM, when the society will celebrate its diamond jubilee in Birmingham in April 2020. I look forward to sharing with you very soon the names of the world class keynote speakers we have lined up for you. I can tell you now that, for the third year in succession, registration rates for members will remain the same, providing terrific value for money for what is a leading event in the global haematology calendar.
We are already open to receive your abstract submissions, which is your chance for you to showcase the very best science and research to over 1400 delegates.
I am determined that our diamond jubilee ASM will be our most successful yet, where we take a lead in promoting the very best in science, research and clinical practice, as well as being reflective of our richly diverse haematology community. We aspire to ensuring that you will be prouder than ever to be a member of BSH and that this society values your participation.
With best wishes,
Professor Cheng-Hock Toh